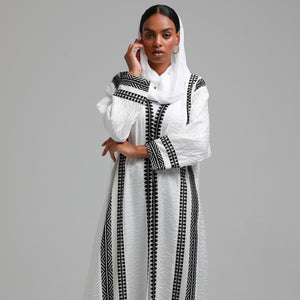 We Are Moukhmalie!
Moukhmalie is an online clothing brand combining luxury, elegance, minimalism and cultural values all together. A vision to empower women with statement outfits embracing high fashion. The designs are inspired by the authenticity of the region's traditional outfits with a streak of contemporary touch giving birth to Moukhmalie unique and exquisite collections. 
Moukhmalie Design Book
---
Just over 3 years ago, Moukhmalie was created at the hands of two Arab sisters who became fascinated by the elegance and authenticity of the world of abayas in the...